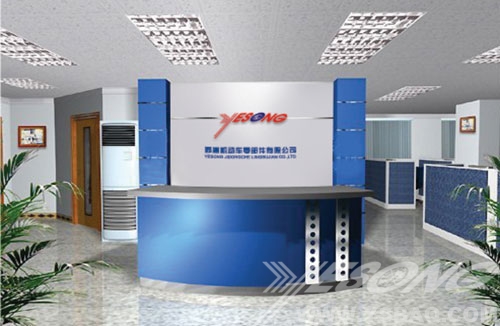 Guangzhou Yesong Motorcycle Spareparts Co., Ltd, is a professional producing and sales motorcycle parts, motorcycle lubricants company.
Company since its inception, has been fully committed to the generic parts of motorcycle research and development, design, production, improve production efficiency and quality of products, The company factory through QS9000 and ISO9001 certification in 2000 , and through T16949 certification in 2003 .

Yesong all staff through the years of continuous efforts, the "Yesong parts" is the well-known brand, exported to the world, especially in southeast Asia, South America, North America, Africa and the Middle East and other regions, with the remarkable market share, continuously cooperate, follow up and perfect China's motorcycle after-sales service in the international market.

The company operating a series of motorcycle parts, from raw material selection, production technology, technical requirements standard to after-sales service, all proceed have been supervised by Japan Yesong co., LTD which is responsible for the quality with flawless management system, the company's products in terms of quality to meet the domestic similar enterprises supporting requirements.

Because of the company's industry management and the rigorous work style, it becomes Japan's Yesong corporation authorized designated procurement enterprise in mainland China.

Japan's Yesong co., LTD as a famous Japanese parts purchasing certification services, enterprises with the most advanced, rigorous, programmatic testing means and high standard is famous all over the world.
Yesong ,which stricts total quality management system and service quality management system, to assist manufacturers, optimizing production processes, improve staff quality, while continuously reduce production costs, to provide high-quality products and services to the market,Yesong, certification of enterprises, are the best in the industry.

Guangzhou Yesong in absorbing the foreign advanced management concept and management mode, combined with China's national conditions, on the basis of insight into industry characteristics, to create the rubing matching industry advanced quality control, cost management and excellent pre-market after-sales service system, effectively improve the rubing matching industry management level and added value.
Guangzhou Yesong will, as always, wholeheartedly serves the masses of dealers, in order to offer better service for the global motorcycle users!

Yesong is willing to work with the vast number of shares at the same time, Guangzhou fraternity, together hand in hand, create a new situation of the industry constantly!

Company mission: Be the best, and constantly improve product quality and production efficiency, with cost-effective products and services to the global motorcycle users.
Company Vision: to become a motor-bicycle-fittings industry leading, respected enterprises!
Company spirit: Careful rigorous,excellence, integrity, execution, innovation.